Photos by Jan Osborn and courtesy of Elizabeth McCormick.
---
On July 25, 2019, Elizabeth and John McCormick welcomed Harper and Josephine to their home on Northhaven Drive. On Sunday evening, October 20, 2019, the McCormicks were watching the Dallas Cowboys game when Elizabeth's sister, Cheryl, texted them to take cover immediately. Elizabeth and John grabbed Harper and Josephine and made it inside their laundry room before the twister lifted the roof from their home. In less than three minutes, the dream home that Elizabeth and John designed was gone. Only the walls of the laundry room where the family had sheltered were left standing.
On July 25, 2019, Elizabeth and John McCormick welcomed Harper and Josephine to their home on Northhaven Drive. Just three months later they experienced one of the most destructive tornados in Dallas history.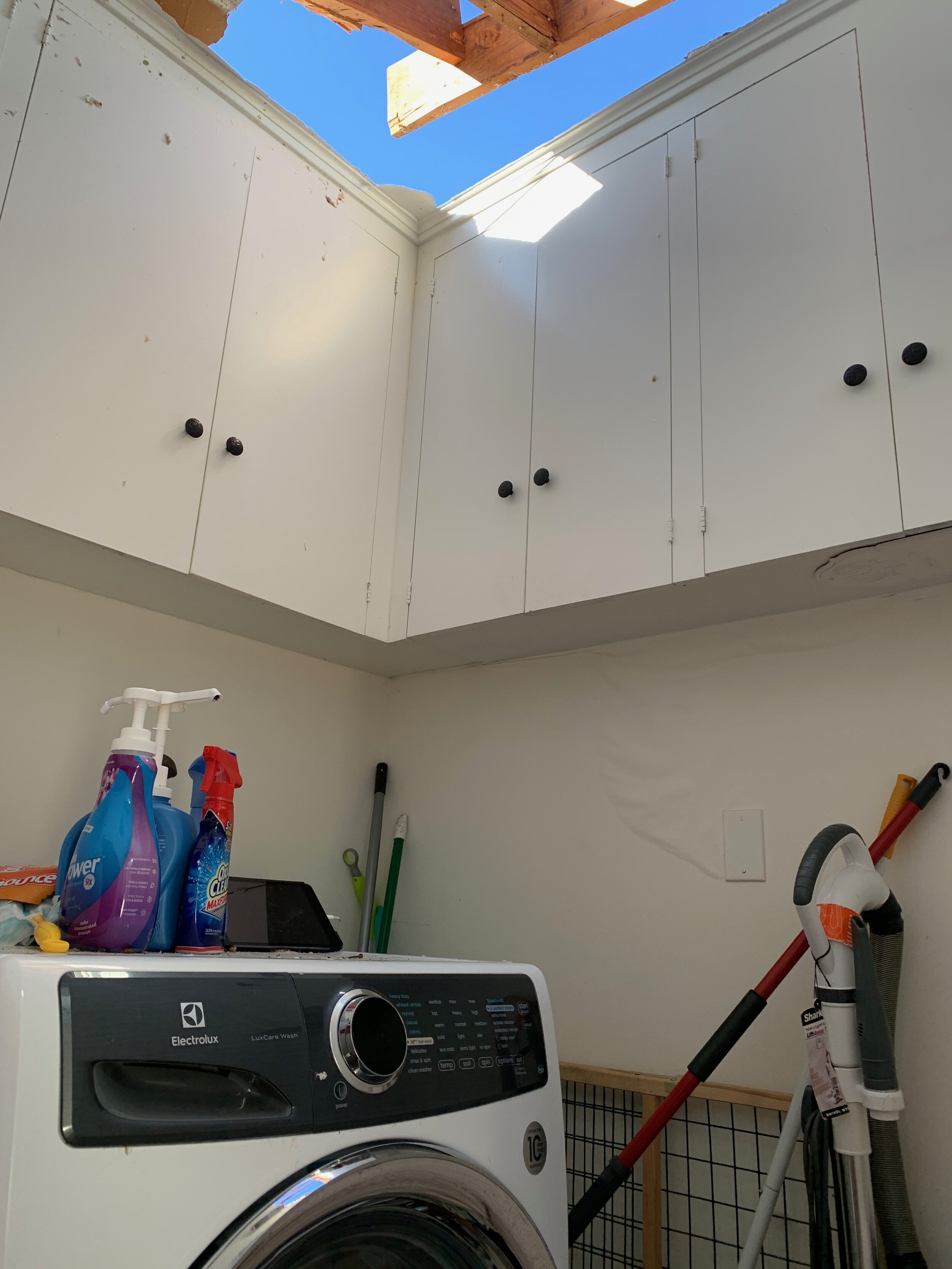 While taking cover in the laundry room, the EF3 tornado blew the roof off of the family's house.
Declared a total loss, the McCormick home lost its entire roof during the storm.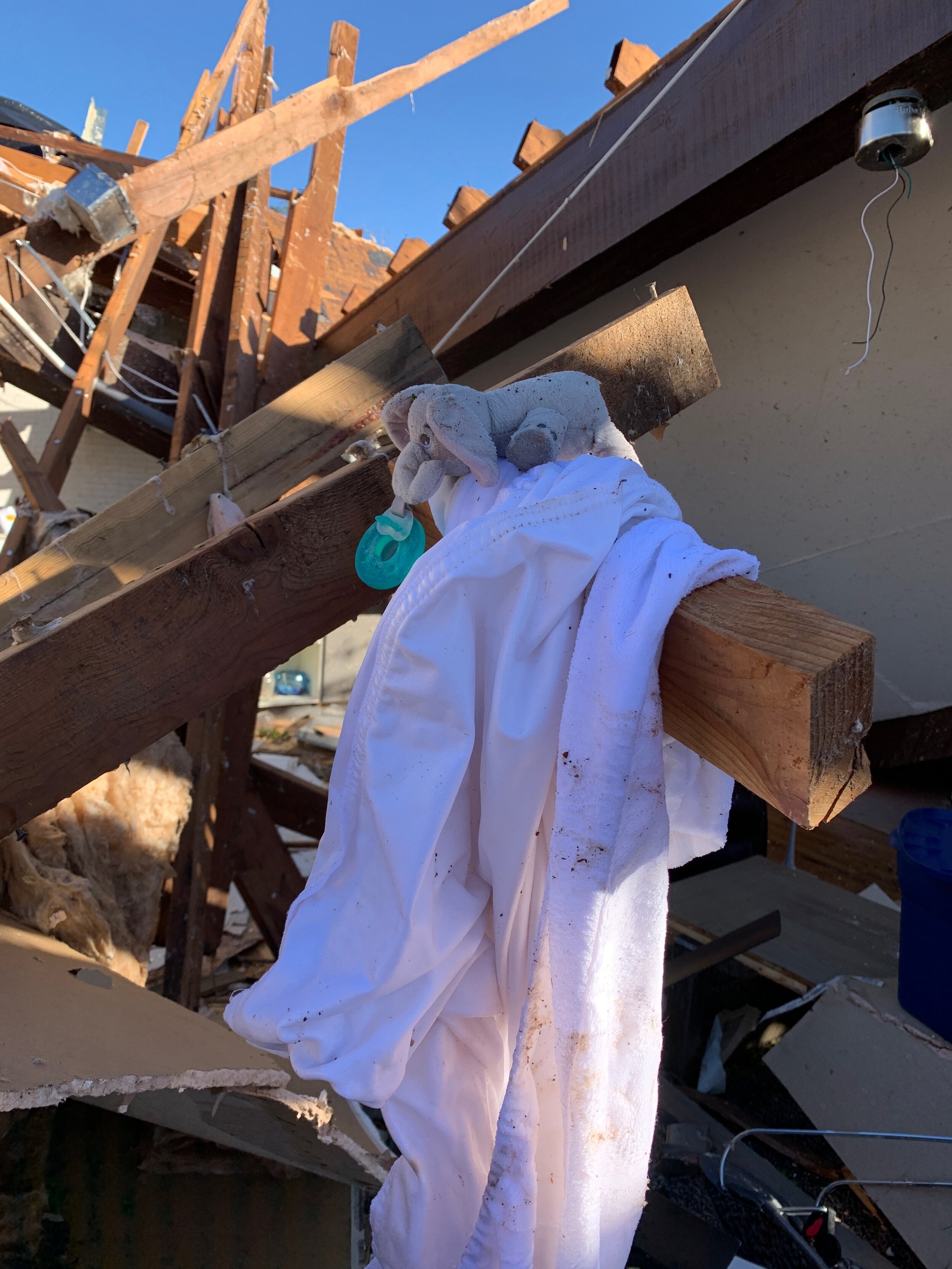 A pacifier and baby blanket weathered the storm and landed among the debris.
"Our once beautiful tree lined street. The National Weather Service told us that we were the worst house in the tornado's path. There are houses behind all of that debris" says Elizabeth.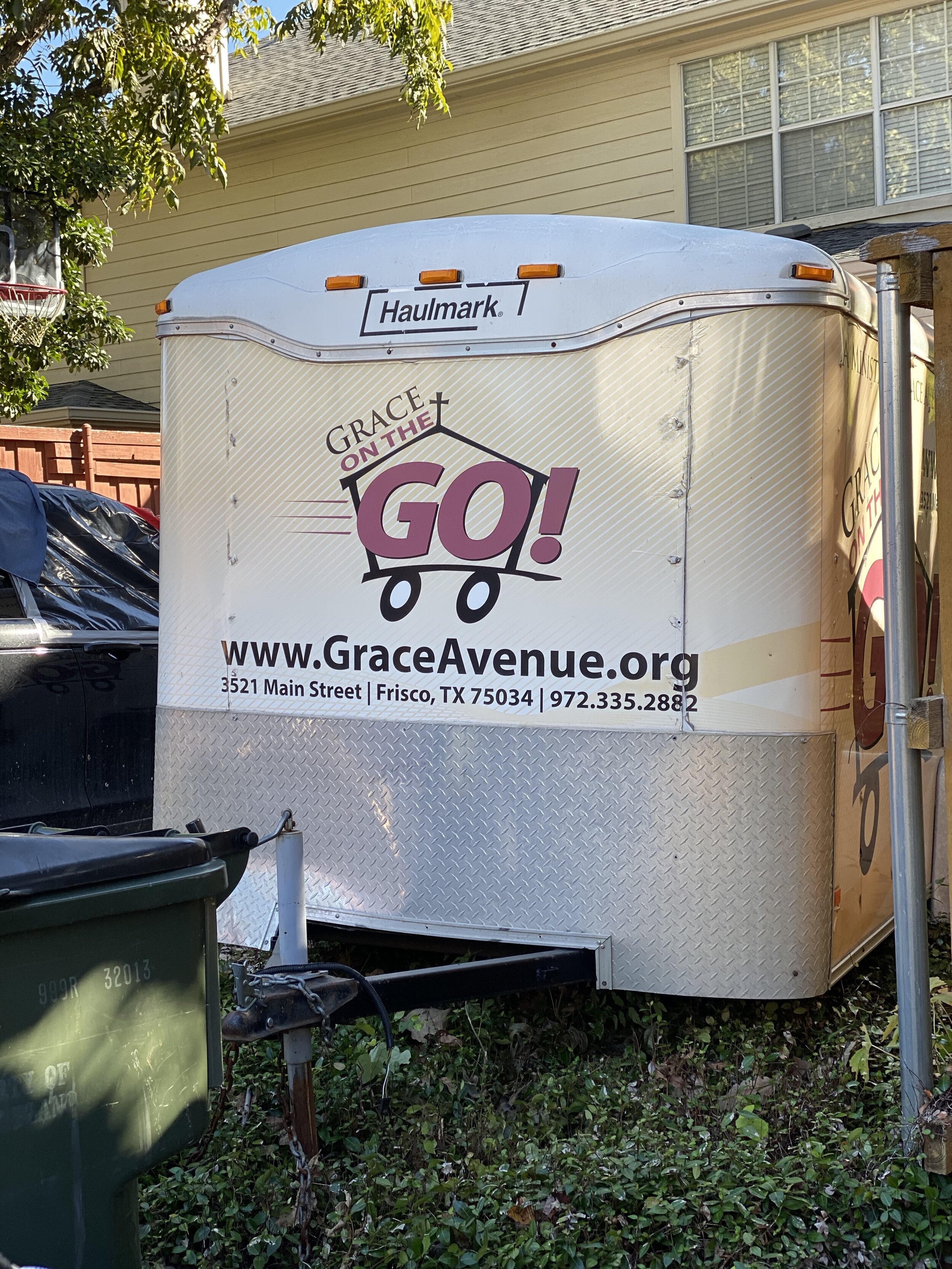 On the Monday morning following the storm, Elizabeth's nephew, Brayden Bishop, rallied his church, Grace Avenue Methodist Church in Frisco, and brought trailers and volunteers to help clean up debris.
John McCormick is a Brazilian Jiu Jitsu black belt and friend to so many. John's friends knew that the family is going to need support and help to get back on their feet. They set up a GoFundMe account for anyone who would like to donate to the McCormick family and raised more than $21,000.
Eve Petrucelli and other members of Elizabeth's tennis team came together to help organize the McCormick's household goods for short-term and long-term storage.
Elizabeth's sister, Cheryl, has opened up her Plano home to sort through all of the items that were packed up after the tornado.
Bulldogs are a major part of the McCormick's family, long before their twins arrived Elizabeth and John were puppy parents. But this print is not their artwork! It blew into their front yard as the tornado passed.
Elizabeth spent hours sorting though personal items that were salvaged from their North Haven home. She was able to save her cap and gown from her Texas Tech graduation.
Elizabeth with Josephine, mother, Martha Ginn with Harper, sister Cheryl Bishop, and cousin Kristen Potter.
Elizabeth, still a mother to newborns in the midst of the recovery effort, takes a break from sorting through her things to feed a hungry Harper.
This rocking chair is over 100 years old and belonged to Elizabeth's great, great Aunt Sarah. It was pulled from the debris and the McCormicks are hopeful it can be restored.
Phoebe and Gus, the two McCormick bulldogs, survived the storm and look forward to returning to their home soon.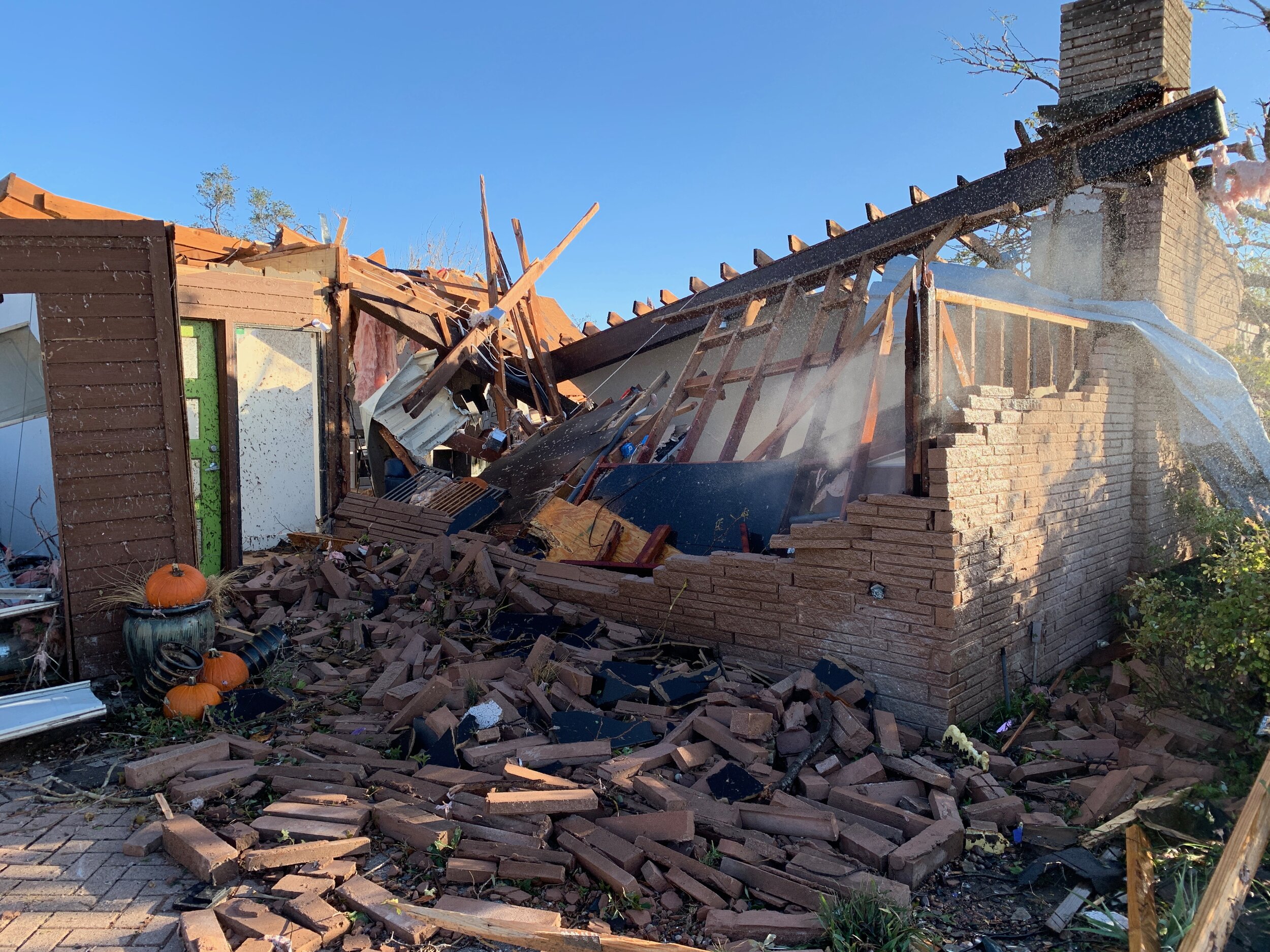 The tornado may have destroyed the McCormick's home, but the Dallas community has created a safe place for this young family to land.