STORY AND PHOTOS BY JAN OSBORN.
---
When Shannon Reed began volunteering in the after-school program at Family Gateway over five years ago, he realized what an impact he could make in the lives of the children by tutoring one afternoon a week. Shannon, an AT&T employee, encouraged several of his coworkers to join him in his efforts to get AT&T engaged, and it has evolved into a great partnership. Today, 10-15 AT&T volunteers help in Family Gateway's after-school program every Monday and Tuesday. In addition to volunteering in the after-school program, Shannon organizes donation drives at AT&T and serves as the Family Gateway Liaison for AT&T's Believe Dallas Initiative, which further launches the awareness of Family Gateway and its mission.
We recently had the opportunity to join Shannon and seven of his coworkers from AT&T for an afternoon of tutoring. When the kids walked through the door, Shannon and his team were ready to get to work. We asked Shannon how he worked with AT&T to arrange this partnership. He said, "Family Gateway's mission inspired me to figure out how I and my employer, AT&T, could get involved. Initially, I was shocked to learn that homeless families lived half a mile from my work. Once I shared my enthusiasm to make a difference, AT&T – an active community leader for over 100 years – immediately jumped on board. It has been such a blessing to watch my co-workers also give their hearts and time to these families. These children are our future, and we need to do everything possible to enable them to become the next generation of leaders. We are blessed with this opportunity."
Tell us about you and your family and what you feel is important to teach your children.
I am a native of Kansas City, Missouri, but relocated to Rockwall, Texas in 2014. My better half, Heather, and I have two sons. Denver, 22, graduated from UTD and lives in Charlotte, North Carolina, where he works for Microsoft. Our second son, Brandon, 19, is a sophomore at UTD. I want them to know how to be financially independent adults so that they have the flexibility to help serve others. One of my favorite quotes is from Dave Ramsey "Live like no one else, so you can give like no one else." I believe that it is our social responsibility to help others who have fallen on hard times.
How long have you worked with AT&T? Have you received any honors in addition to the upcoming award from Family Gateway?
I spent 3.5 years in the U.S. Coast Guard before joining Southwestern Bell (before becoming AT&T). In April, I will have been with the company for 24 years. I was honored to receive AT&T's first Community Impact Award in 2019 and was a finalist for D CEO's Volunteer of the Year award in 2019.
How did you get your AT&T colleagues involved with tutoring?
AT&T has been great about being active in local communities for over 100 years. Once I started sharing the Family Gateway story, AT&T colleagues wanted to become more involved. AT&T launched the Believe Dallas Initiative in 2019, and Family Gateway was selected as one of the Homeless Solution Providers (HSPs) in the campaign. Employees became more aware of the homelessness epidemic challenging Dallas as well as ways to give back by working with organizations such as Family Gateway.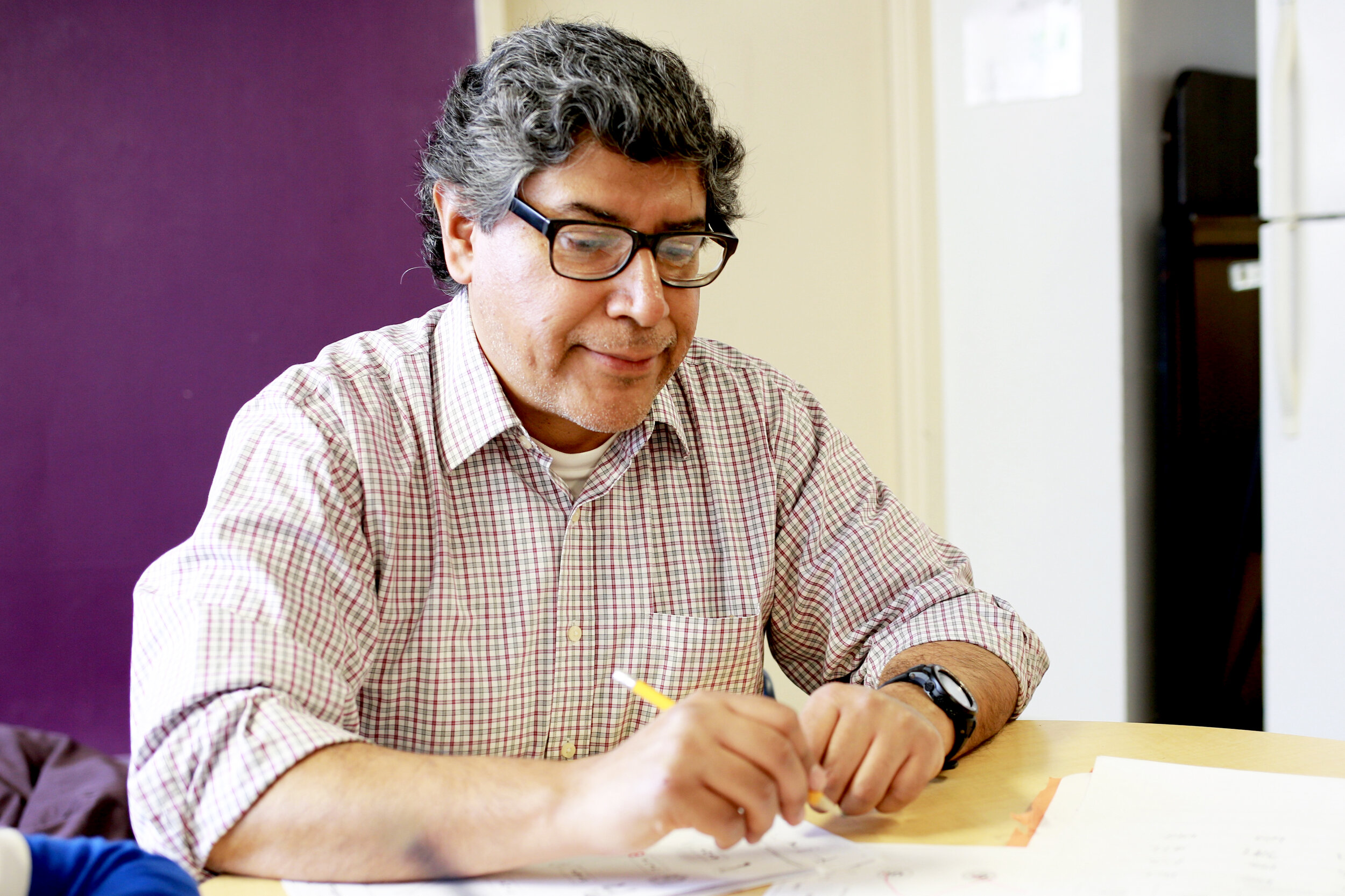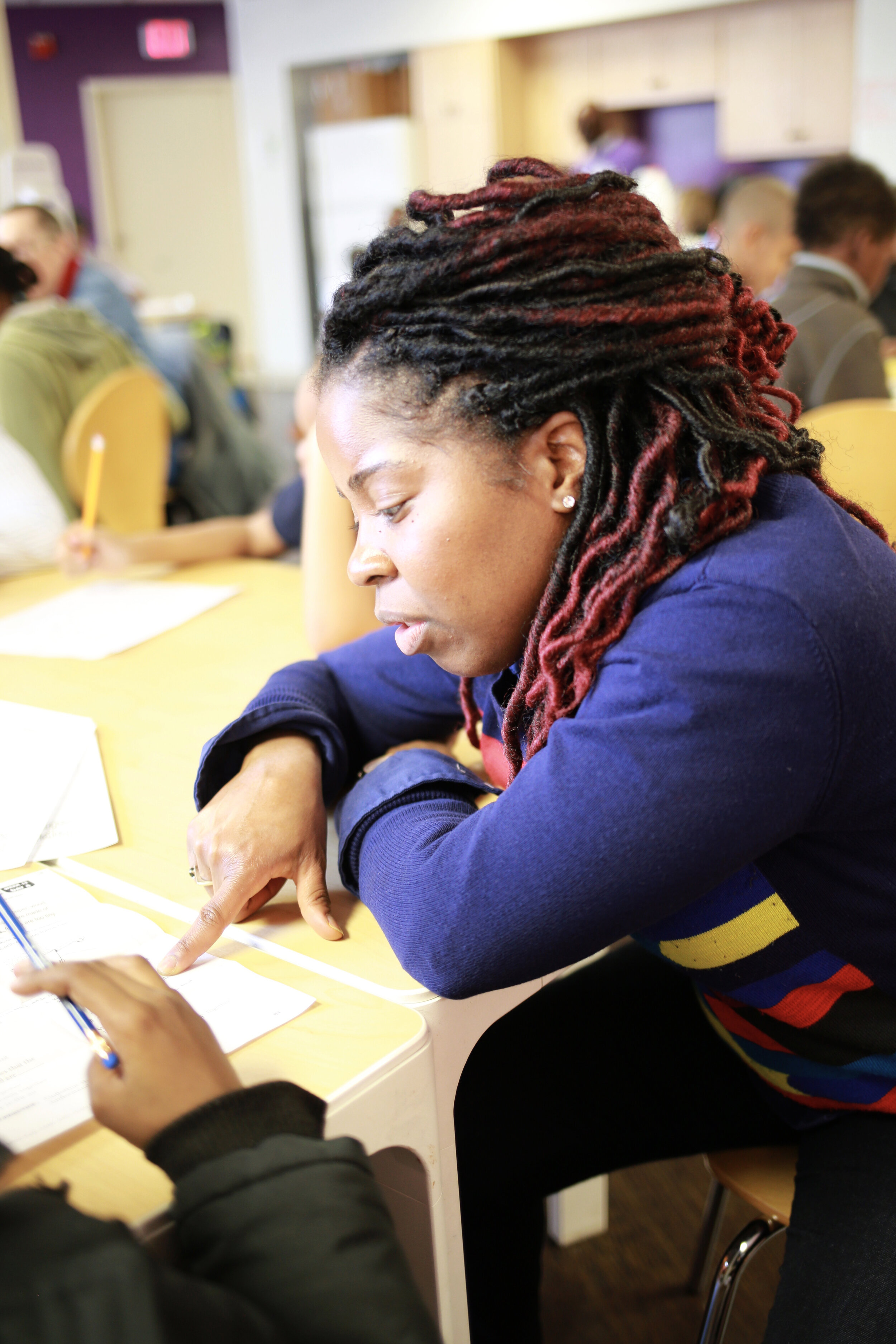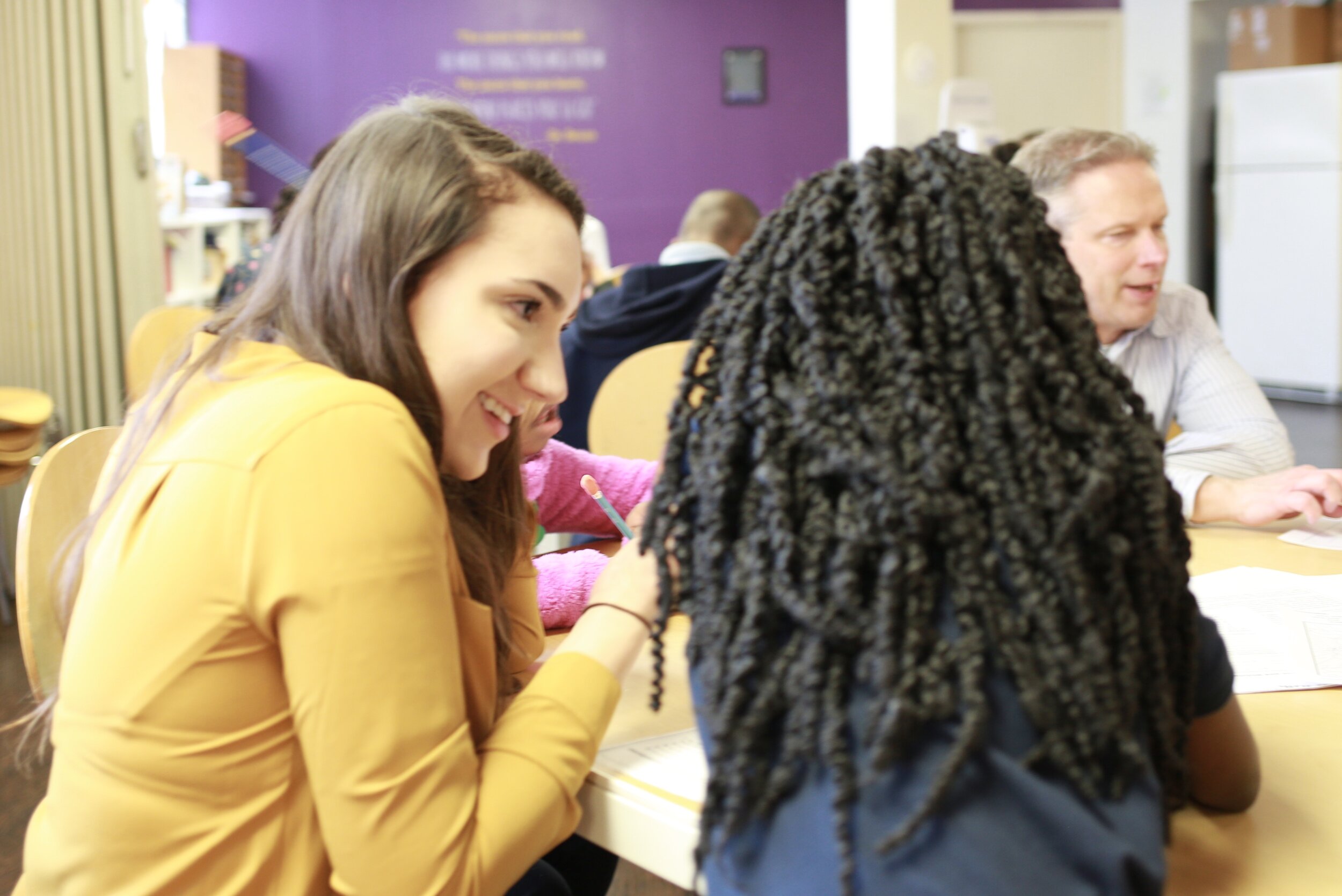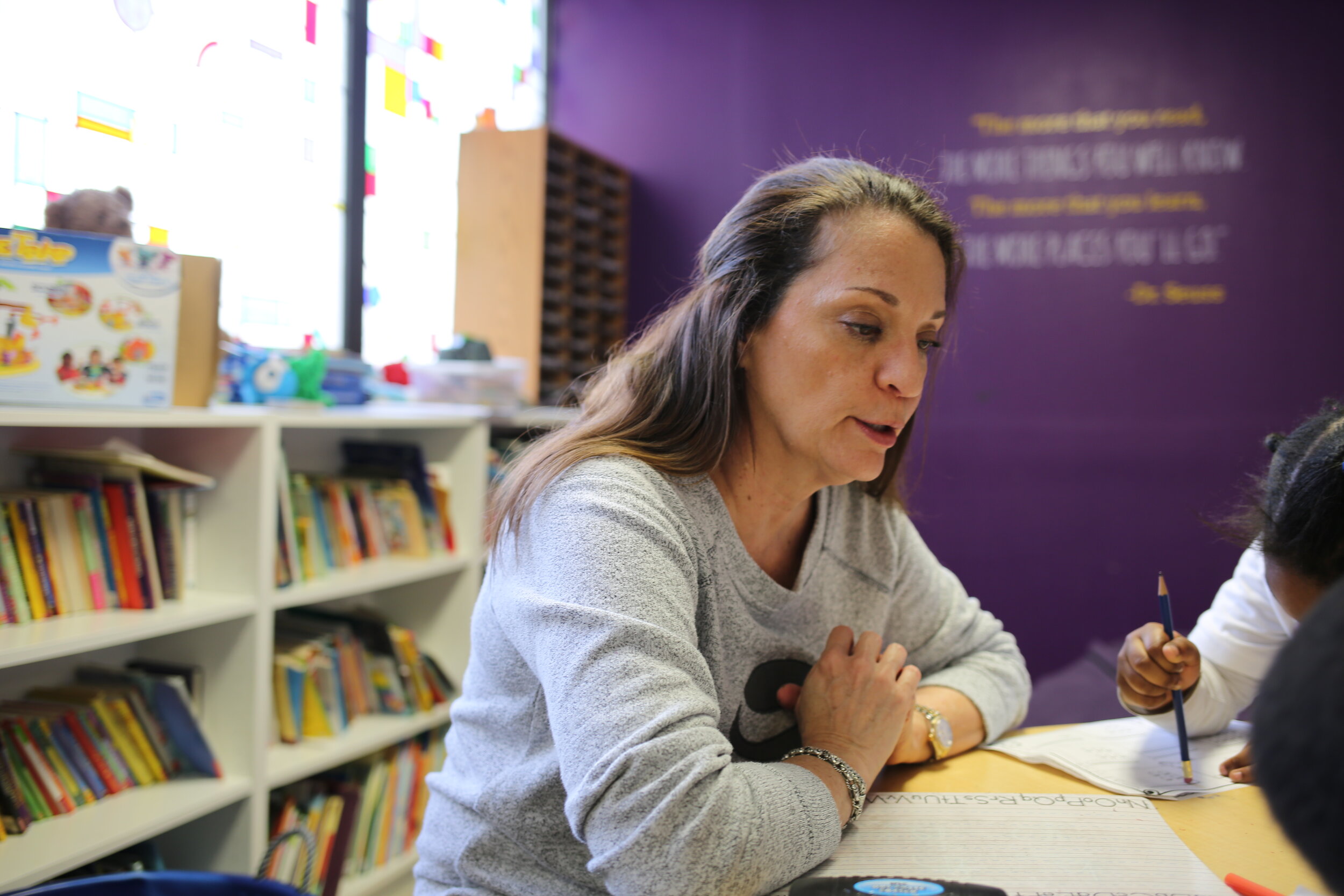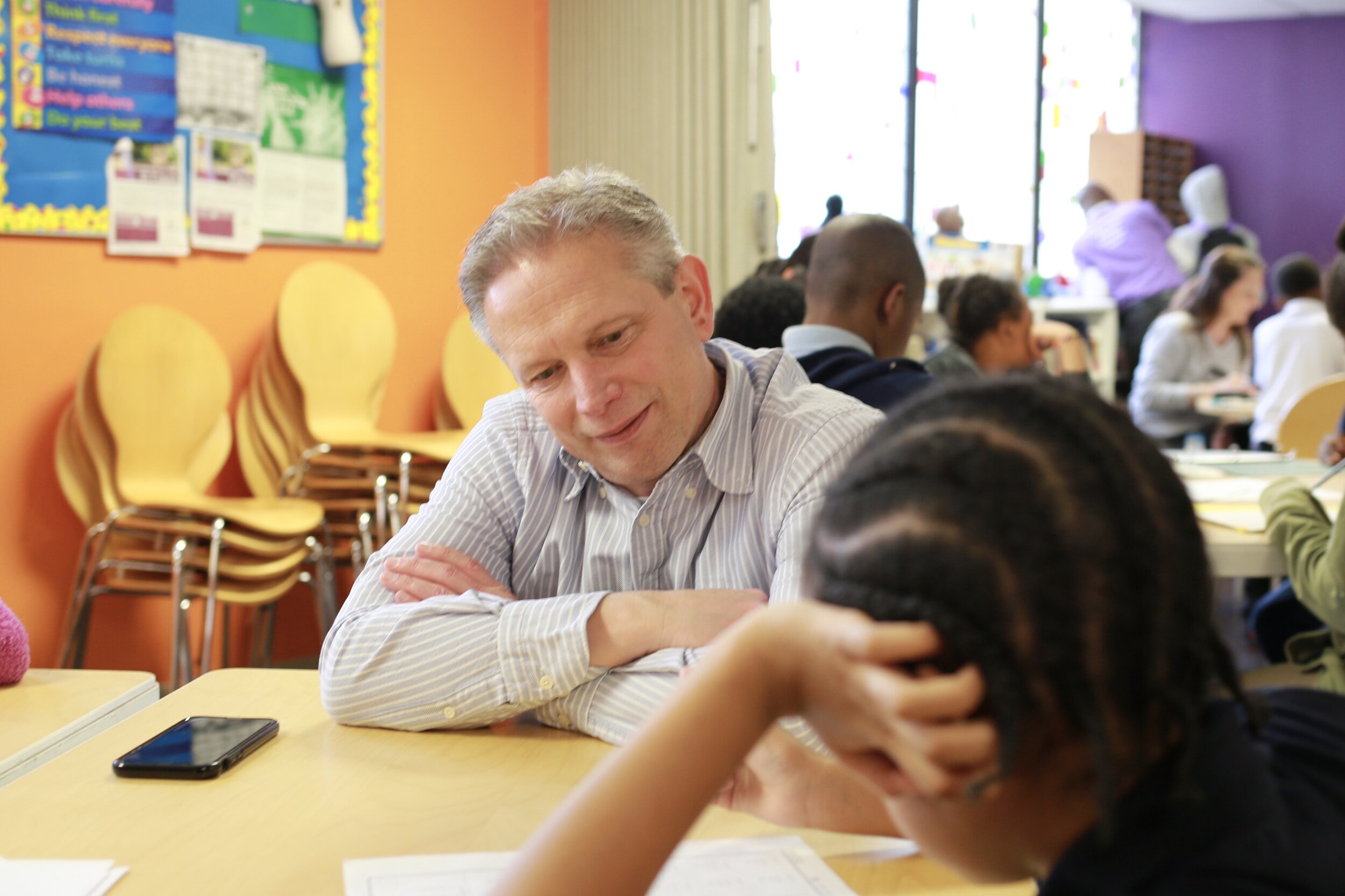 Can you share a story from Family Gateway that has impacted you?
My favorite story from Family Gateway was related to a thank you note we received from the Mother's Day baskets we prepared. AT&T makes Mother's Day care baskets each year for the moms at the Family Gateway shelter. It was after our second year of doing the Mother's Day baskets we received a life-changing thank you note. The mom had absolutely beautiful handwriting. She explained in her letter that never in her life had she imagined she would be homeless. She was at her absolute rock bottom. The basket had a simple little tag that said "To Mom From: AT&T." It was stuffed full of things like a new towel, wash cloth, body soaps, lotions, fingernail polish/pedicure kit, and some chocolate. Her letter went on to say that when she received the basket, she couldn't believe that someone that she had never met cared about her and her children. She then said "I now have HOPE," and she was inspired to go take control of her life and her future. We shared her letter with those that volunteered with the Mother's Day basket program, and there was not a dry eye in the room. To this day it gives me chills thinking about how much we take for granted and how much impact one simple act can have on someone's life.
Do you have a philosophy about life, what's important to you, or a personal motto?
My second favorite quote is also from Dave Ramsey, "Better than I deserve." It is truly by grace that I was born to my parents, experienced a wonderful childhood, and have a beautiful and healthy family. I am beyond blessed and feel called to invest in others.
Shannon Reed will be honored with the 2nd Annual Annette G. Strauss Community Service Award, presented by Family Gateway at their annual DAY to PLAY on April 25, from 1-4 p.m., at AT&T Performing Arts Center-Annette Strauss Artist Square. Presented by AT&T, DAY to PLAY brings families together for a day filled with activities and discoveries geared to children. From lawn games and dancing to live music and crafts, entertainment is paired with a focus on volunteerism and community service, including a basic overview of the scope of families who are experiencing or are near homelessness in Dallas.
For more information, go to familygateway.org/events/daytoplay/.
If you know someone who is Doing Good in Dallas, we'd love to hear about it! Share their story with us.