Story by Mary King-moore. Photos by jan osborn.
---
National Ice Cream Day is Sunday, July 17th, and Howdy Homemade Ice Cream has reason to celebrate. The specialty ice cream shop creates jobs for people with intellectual or developmental disabilities (IDD). We recently spoke with Chris Dahlander, President & COO of Howdy Homemade, who shared some positive progress updates towards meeting the goals of providing jobs for the neurodiverse population. Chris Dahlander celebrates one year with Howdy Homemade coming from another well known restaurant, Snappy Salads. He pioneered the healthy salad served quick experience founding Snappy Salads in 2006.
The Howdy Homemade flagship location is located on north Inwood Road in Dallas, TX. Opened in 2015 by Tom Landis, CEO and Owner, who had a people plan. He has created a space where teens and adults with disabilities can find meaningful employment. Chris and Tom have set a goal to create 2500 jobs by 2025. Through franchising opportunities and grocery store partnerships they are challenging business leaders to become more inclusive in their hiring practices.
The second Howdy Homemade location opened in Katy, TX by Roderick (Rod) Batson after he saw Howdy Homemade featured on The Today Show. As an entrepreneur Rod was inspired by the mission and made plans to open his shop even before tasting the ice cream.
Chris said the company is committed to expansion in the right locations. Two more franchises opened on July 8, one in Lubbock, TX and another in Asheville, NC. The shop in Lubbock has partnered with Texas Tech and will have an exclusive Raider Red ice cream flavor. Red velvet ice cream with chocolate flakes, marshmallows and almonds is sure to be a bestseller.
For the family in Asheville, NC who also opened a Howdy Homemade shop in July, it was personal. The shop is not only providing an inclusive environment for the community, but also for their daughter, Annie, who has autism.
With nearly 80 percent of disabled people unemployed, the Howdy Homemade franchisees are leading by example, proving how able this population is. These for-profit shops compete for market share just like other businesses. And, like other for-profits, they become profitable through the hard work of their employees. Each location employs approximately 20-25 people with special needs. The "Heroes," as the employees are titled, are trained to follow the five pillars established to guide the business: God, Family, Co-Workers, Customers and Self.
The ice cream is made fresh every day at each location with high-quality ingredients. Most shops have an exclusive flavor and seasonal rotations. There is a variety of amazing flavors that have become customer favorites like, Dr. Pepper Chocolate Chip and Cookie Nom'ster. Four more franchise locations are scheduled to open before the end of year including: Cary, NC, Denver, CO, El Paso, TX, Raleigh NC, and Indianapolis, IN. Each shop has a unique story and will impact their special needs community adding over 100 employment opportunities.
If you are not near a shop, don't worry! You can still celebrate National Ice Cream Day with Howdy Homemade ice cream. The ice cream is available in 200 grocery stores throughout the country. Look for the "Heroes" smiling faces on the pints of ice cream at H-E-B and Brookshire Brothers grocery chains. Wholesale partnerships are another way the company is adding employment opportunities through sampling days. The hope is that eventually the distributors will hire individuals with special needs from within their own companies.
On July 16 and 17 (National Ice Cream Day), Howdy Homemade will employ an additional 24 people to sample six favorite flavors at different grocery locations. Howdy Homemade is on a mission "to change the way the world looks at everyone" and create jobs. The company is creating an inclusive environment where people with special needs can thrive and that is something to celebrate. For more information about Howdy Homemade click here.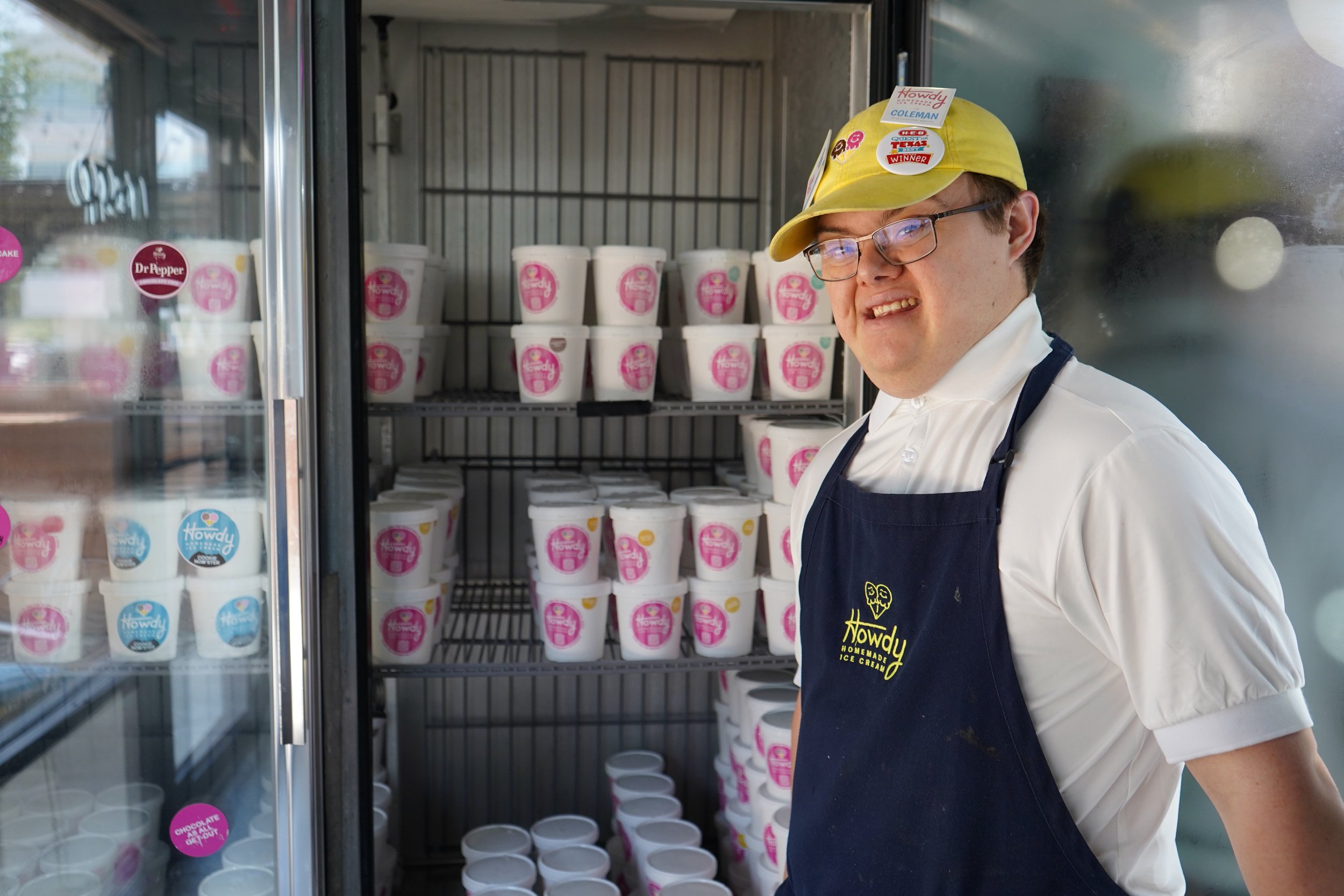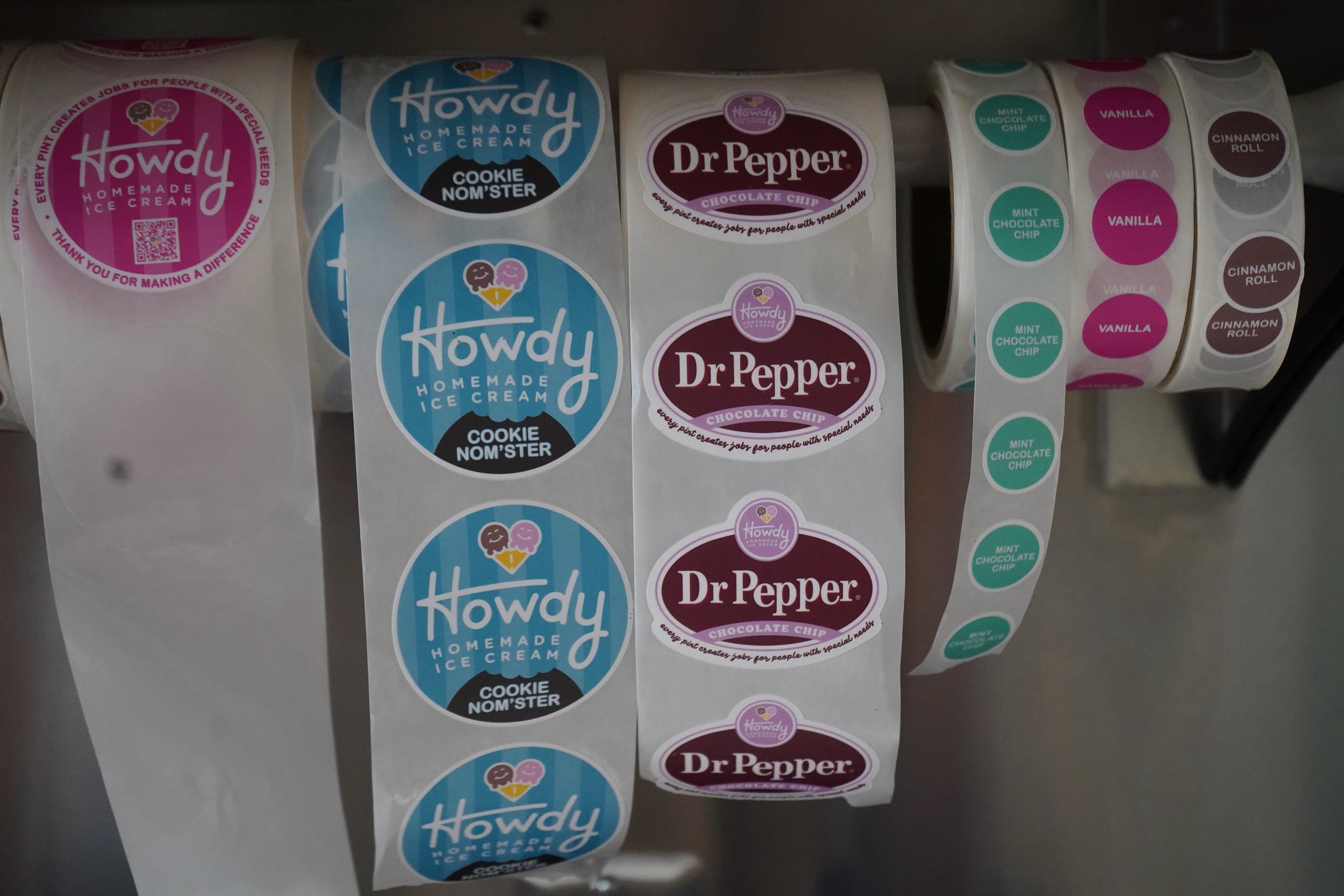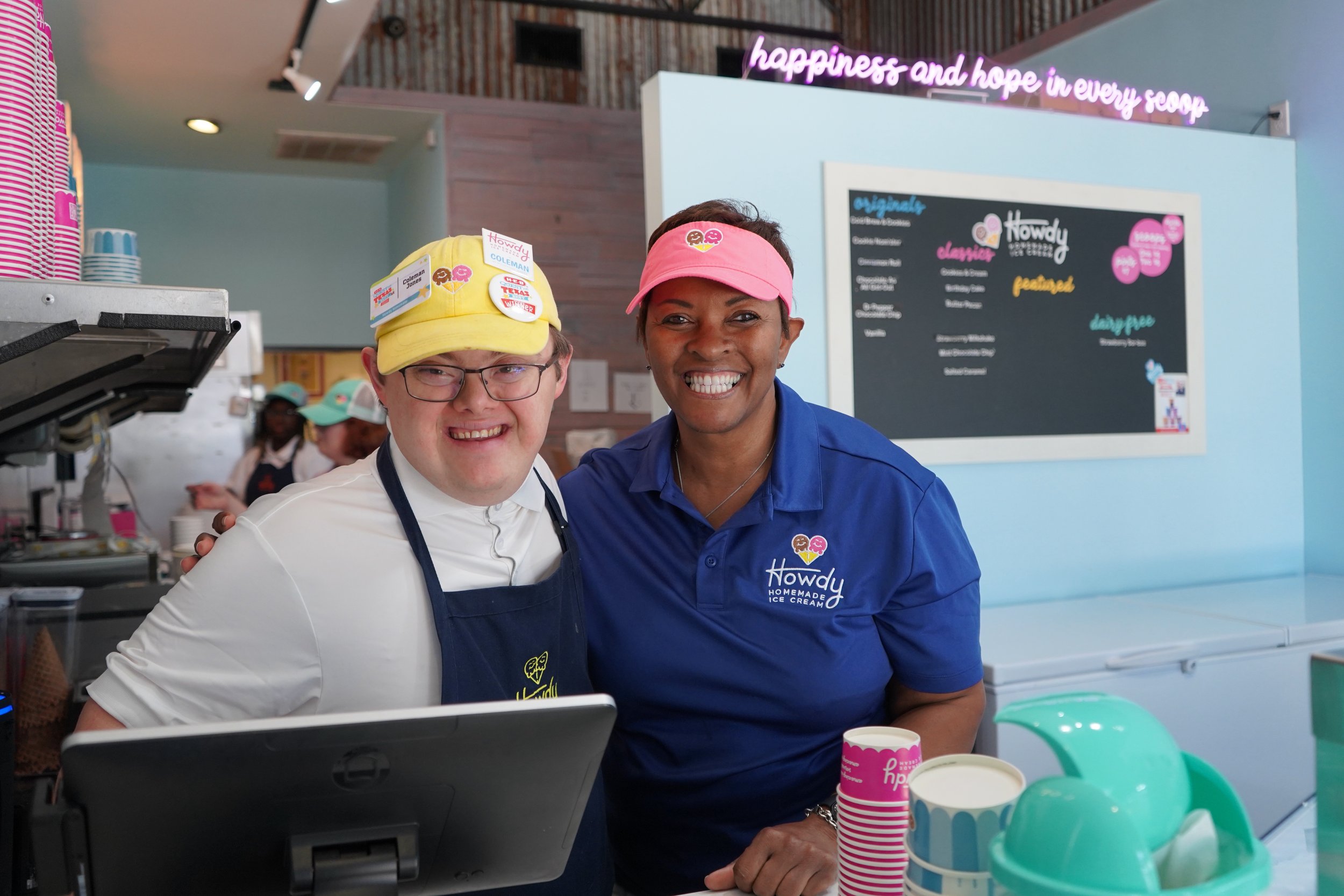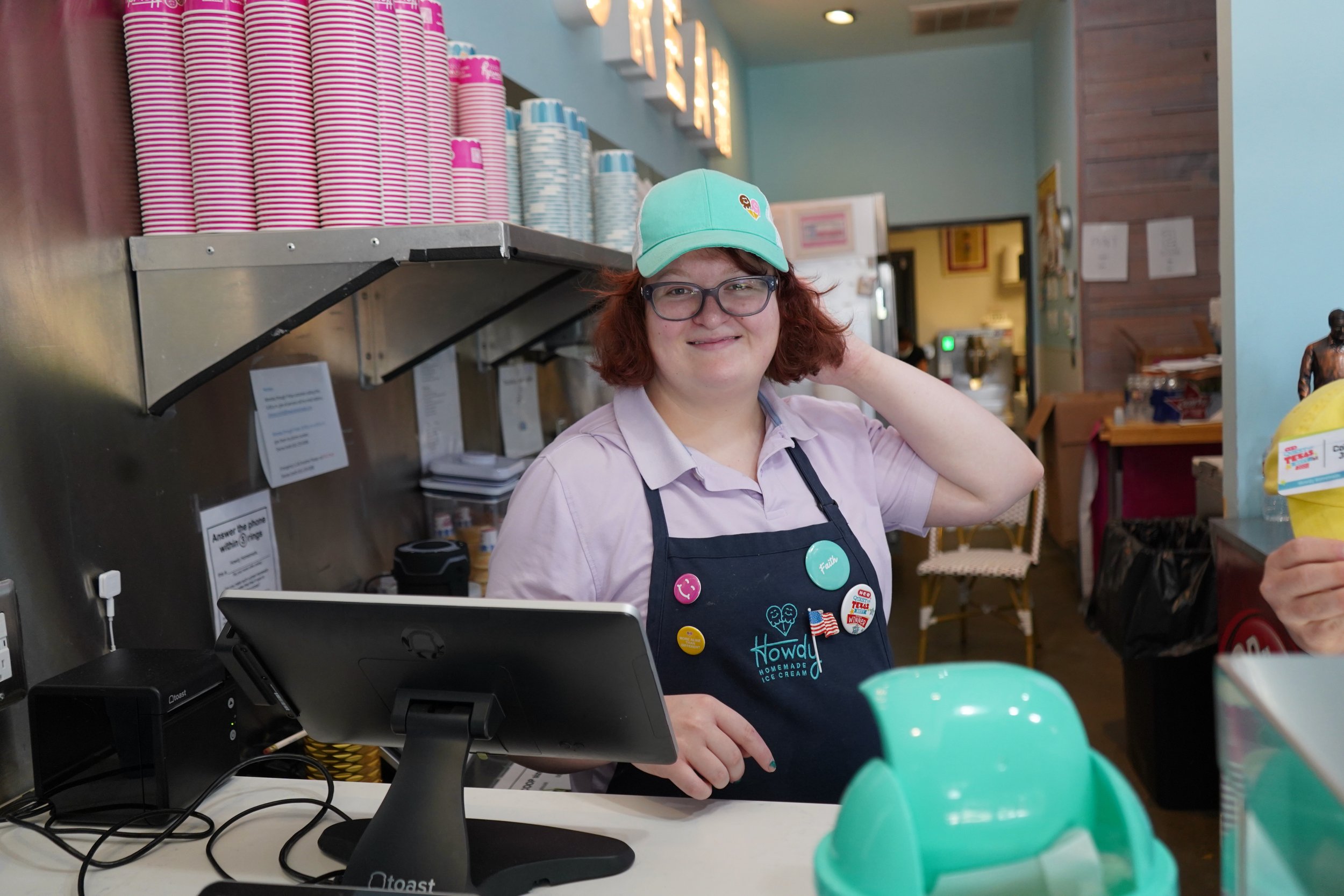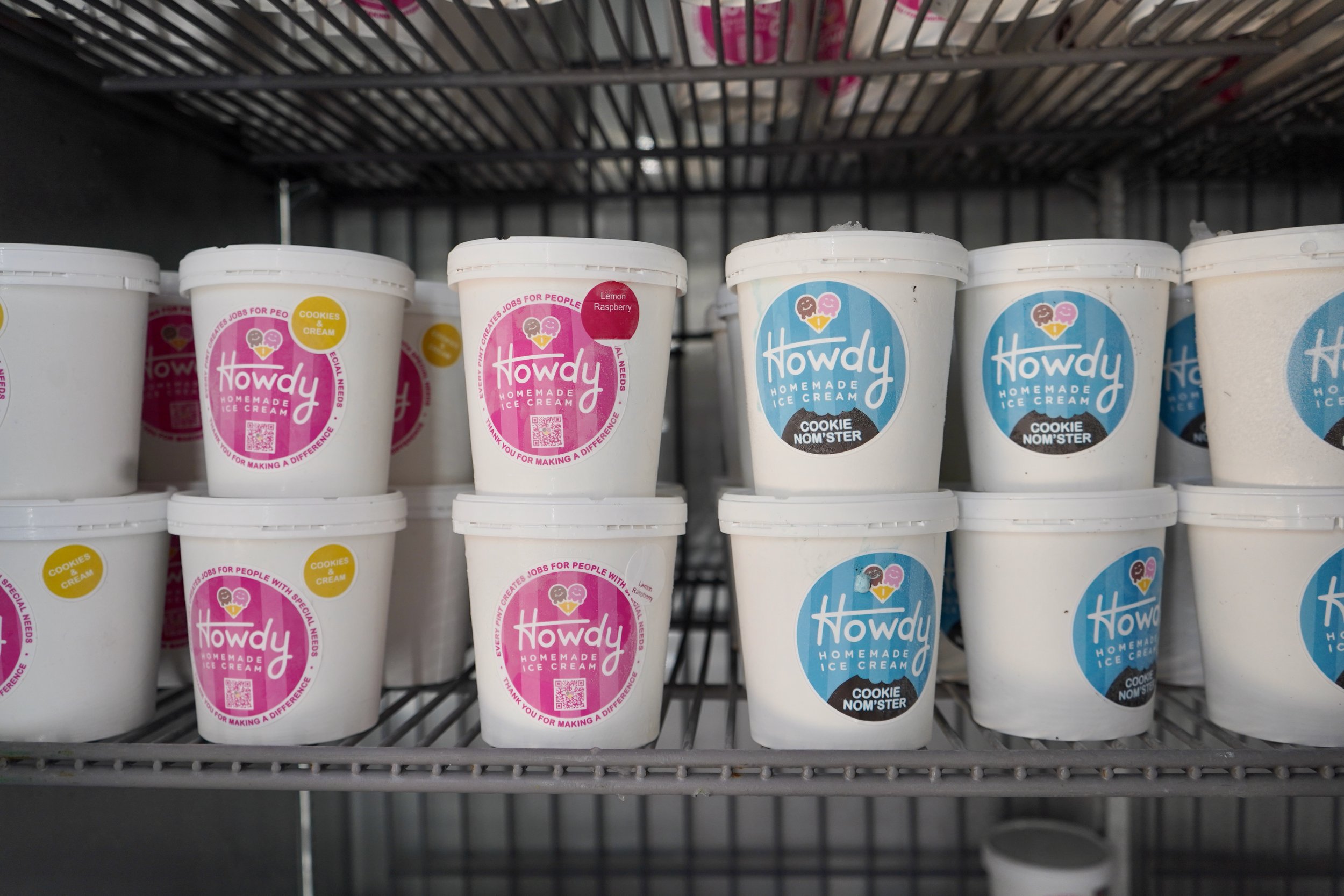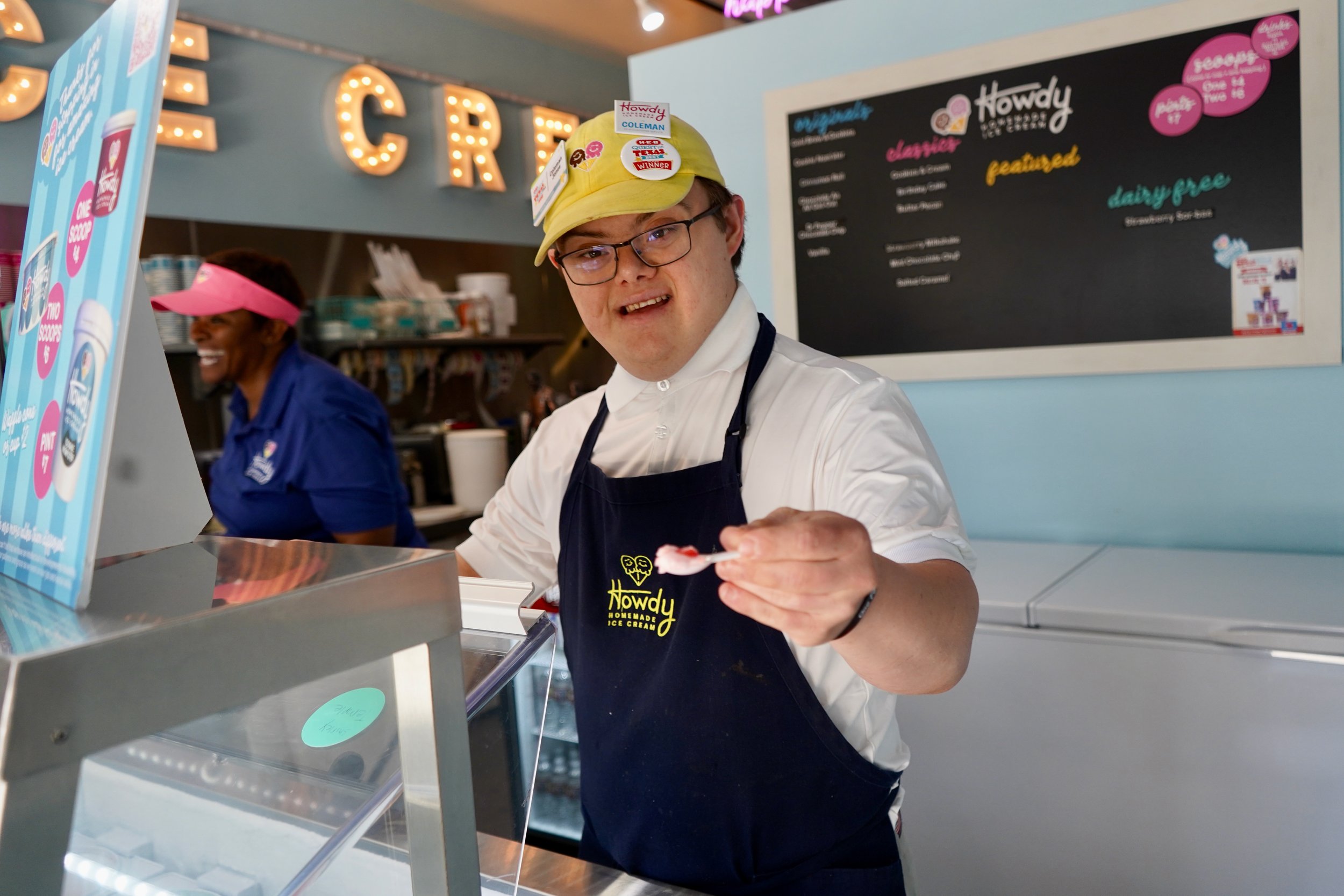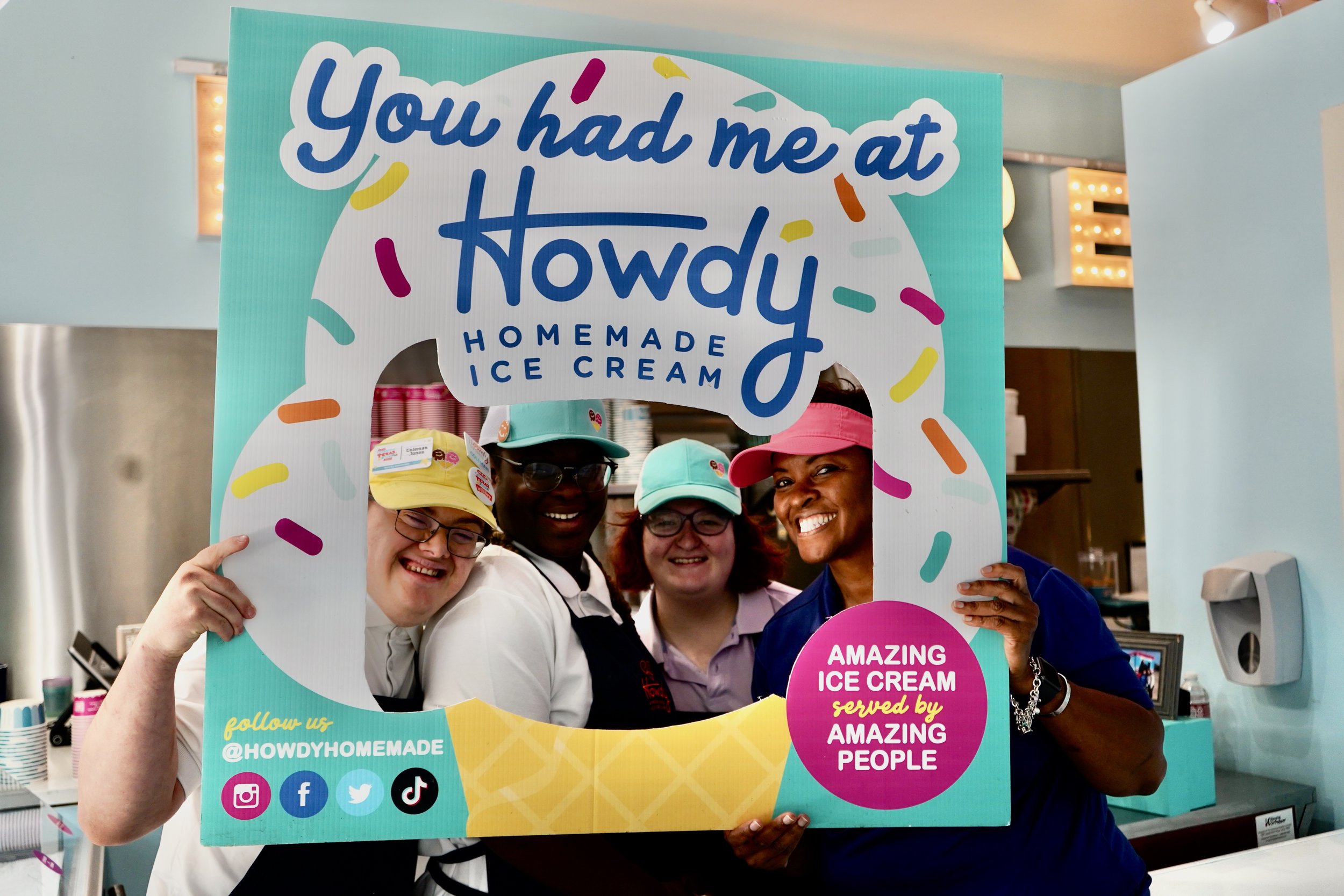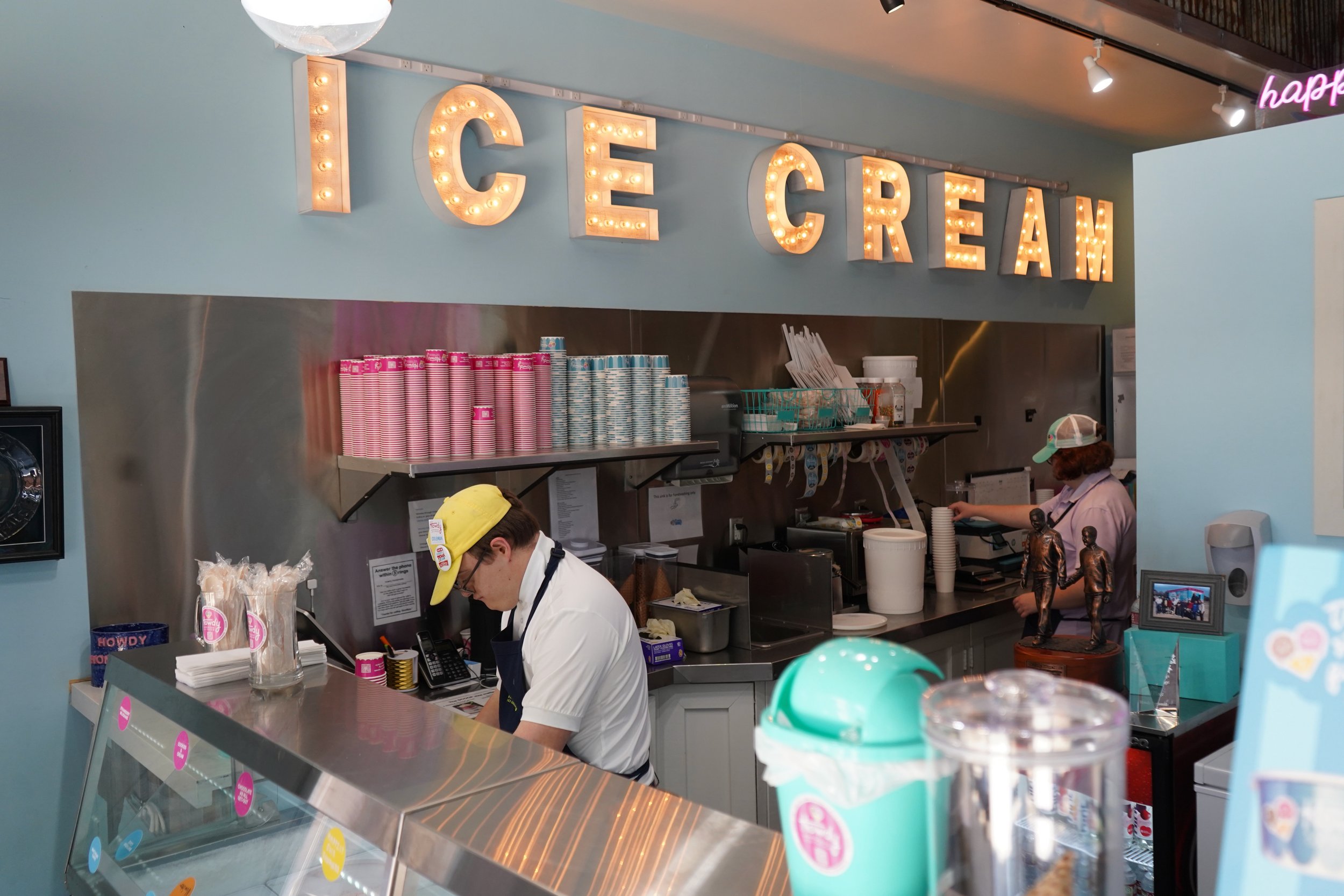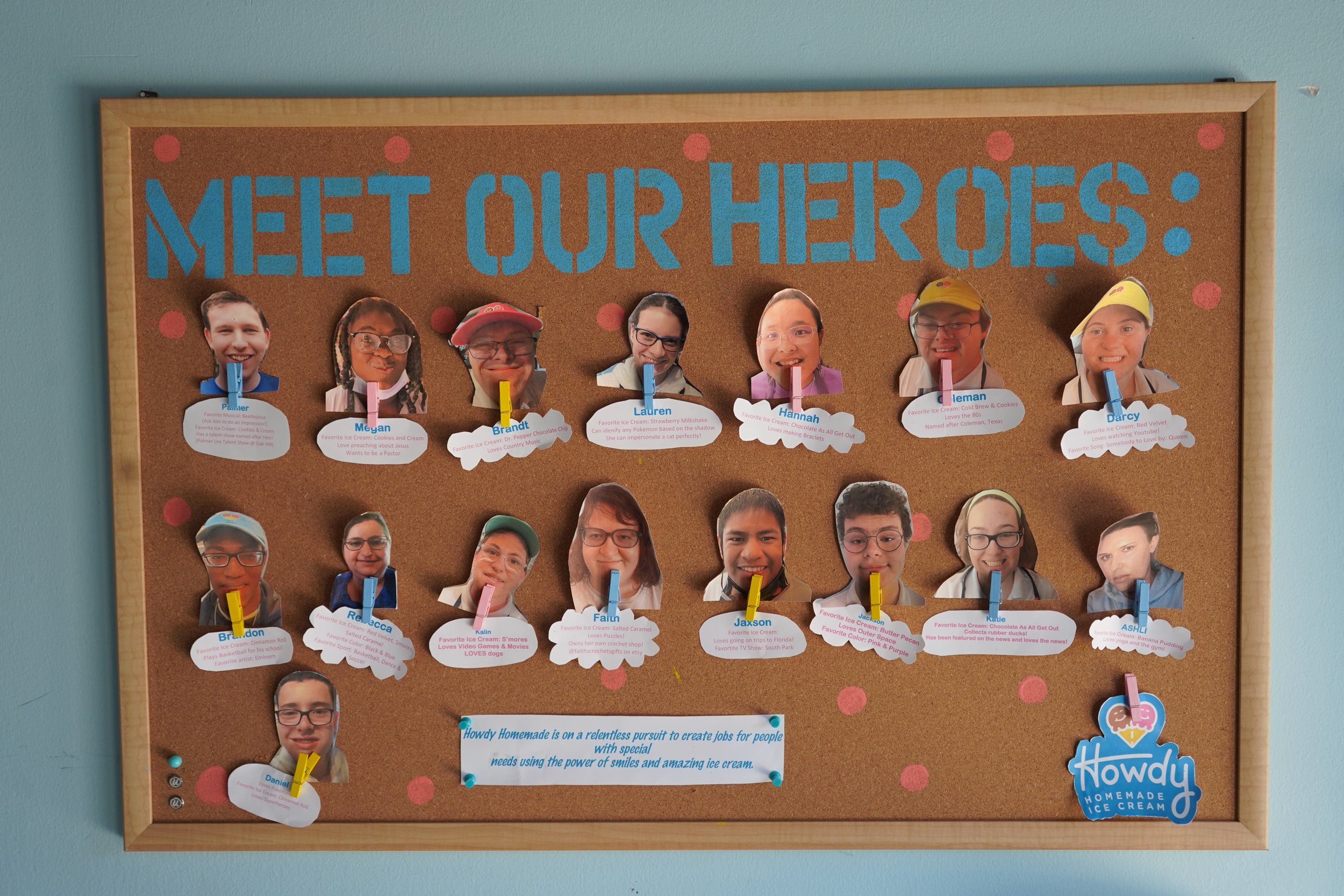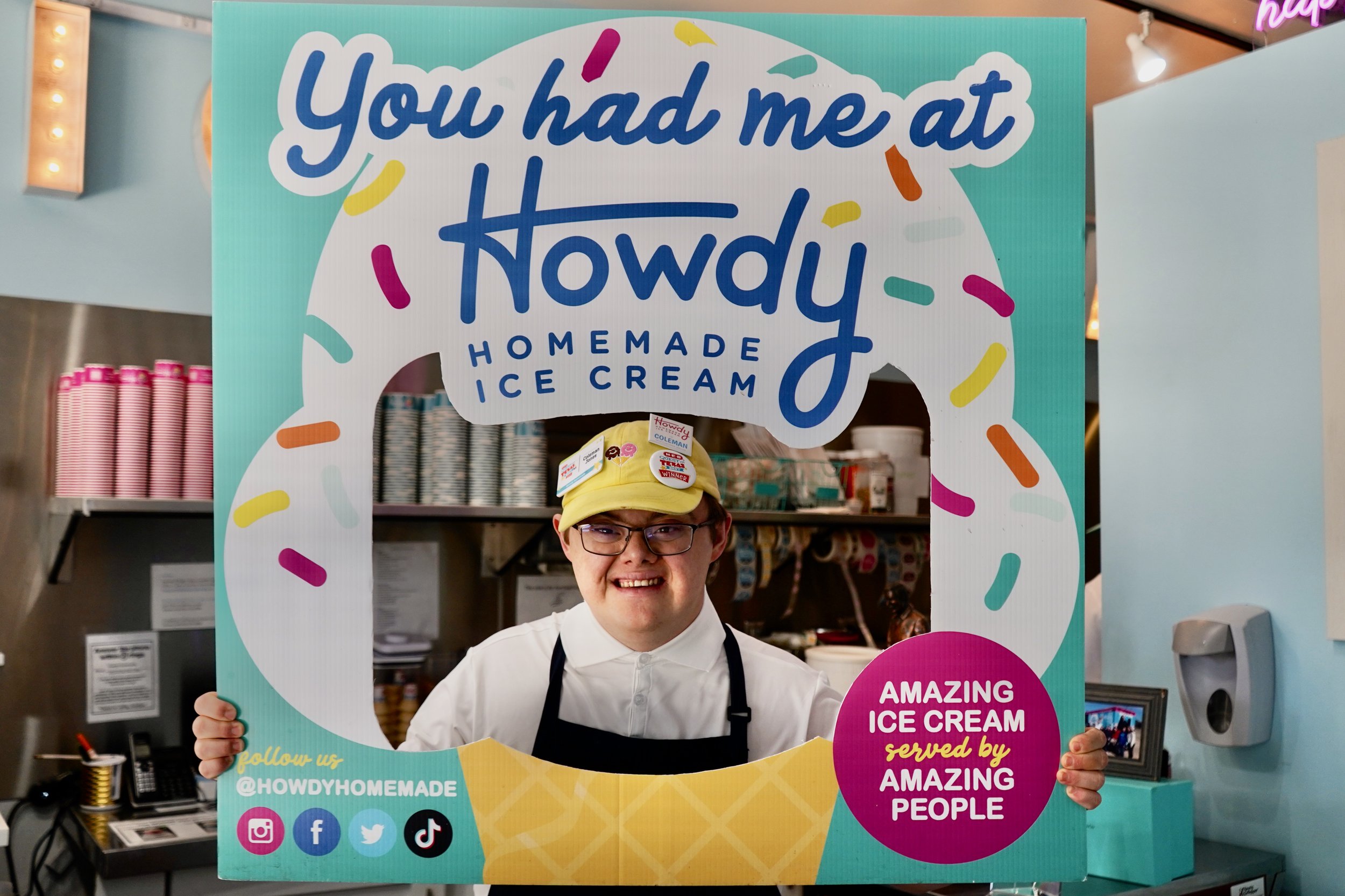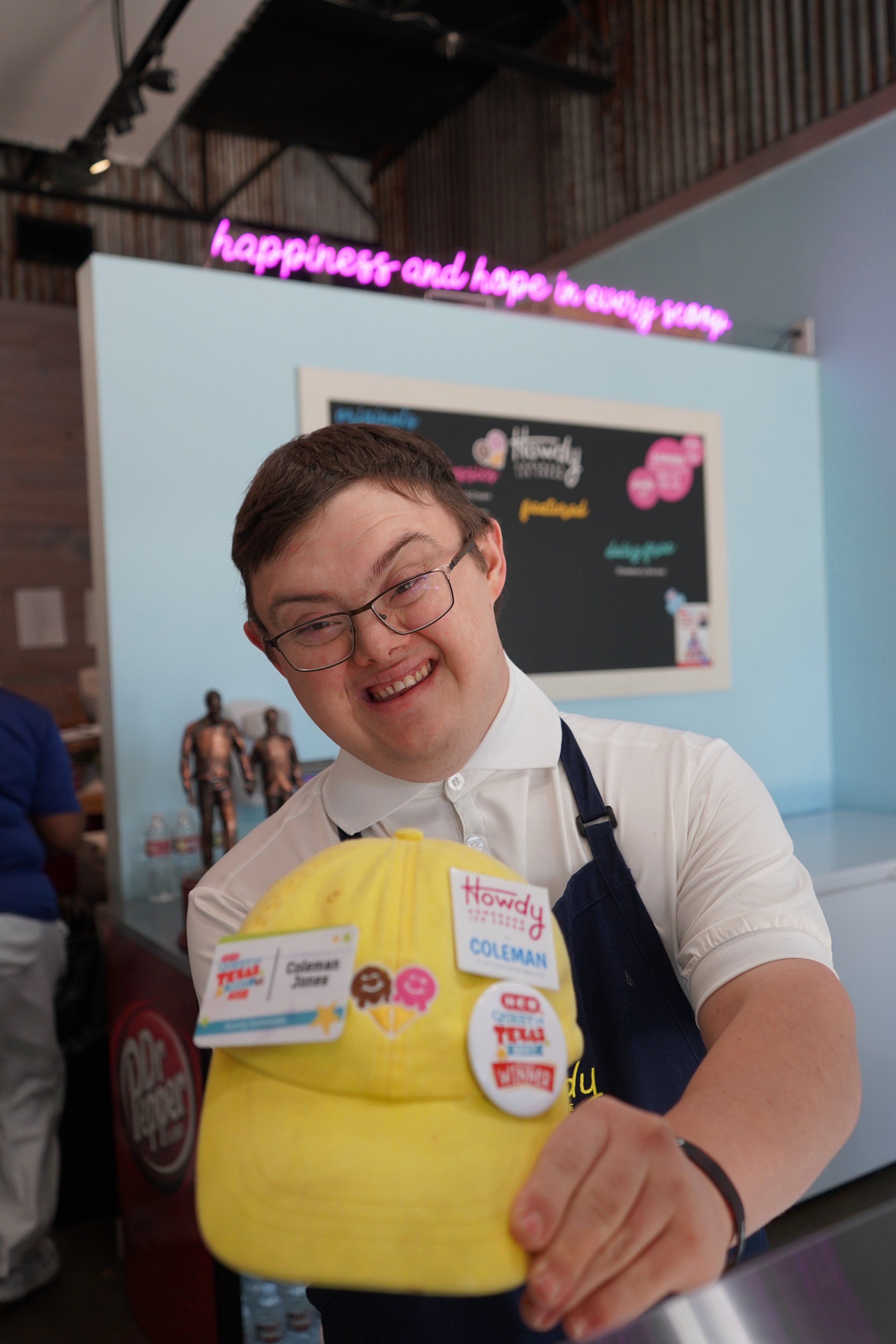 ---
---
more good stories