Story by Leslie Chatman. Photos by Jan Osborn & Courtesy of Broadway Dallas.
---
Since 1941, Broadway Dallas, formerly known as Dallas Summer Musicals, has worked to bring exceptional live musical theater performances for all ages of North Texans to enjoy. The stage at Music Hall at Fair Park has welcomed the talents of Debbie Reynolds, Liza Minnelli, Barry Manilow, Vanessa Williams, and many, many others.
As a non-profit organization, Broadway Dallas offers educational opportunities for young audiences and has developed impactful community programs to uplift and engage.
We recently had the opportunity to visit with Allison Bret, Director of Education and Community Partnerships, to learn more about how Broadway Dallas works to expose local kids to top-notch musical theater, encourage the next generation of on-stage performers, and have meaningful engagement in the South Dallas community.
Earlier this year, Dallas Summer Musicals announced a new name, Broadway Dallas. Why was this name change important and what does it mean to the overall identity of the organization?
We changed our name to Broadway Dallas because it better reflects who we are and what we do. While we will continue to present award-winning Broadway shows to Dallas audiences on a year-round basis, that's not all we do. The core of our mission is to deliver the "Spirit of Broadway" to all members of our community through our robust education and community outreach programs and partnerships.
Broadway Dallas has education-based K-12 programs to integrate arts into STEM fields as part of the strategic plan. What are these programs and how does the organization work with districts to bring this unique integration of disciplines?
The core of our work turning "STEM" to "STEAM" sits with our Dallas ISD partnership. Through collaboration with the district, we offer an eight class program tying STEM principles to a Broadway show. Over three thousand students have the opportunity to see a live performance of a touring musical, return to their classroom, and use the themes presented in the show to learn about technology. Students have explored everything from Adobe Photoshop, to projection design, to video producing. These skills are being used in a theater classroom, but they're chosen to ensure students can translate them to any STEM career or beyond. Students are seeing technology and engineering on stage, taking it to their classrooms, and then calling on it in whatever field they pursue.
Building connections and partnerships throughout the city of Dallas is paramount to your work. How does Broadway Dallas facilitate community engagement initiatives to further the mission?
We spend a lot of time listening to the folks in our neighborhood. We've been a cultural staple in South Dallas/Fair Park for our entire 80+ year existence, but haven't always ensured the folks in our own neighborhood are included. Our conversations usually center around, "What can Broadway Dallas do to meet a community need?"
Our ConnecTix program is a key player in meeting some of those needs. We work with five South Dallas organizations to turn their constituents into Broadway Dallas subscribers. Just like any other ticket holder, these folks see every show in our season. They choose the nights they want to attend, and we offer transportation and meals for them, to ensure as many access barriers as possible are removed from the process. We welcome our ConnecTix folks into the theater, and they're given our top-notch customer service just like any other individual.
Recently, we've installed an exhibit in the lobby titled, "South Dallas Stories: Fair Park Uprooted." The exhibit features photography and interviews from neighborhood folks from the last 70 years. Our South Dallas neighbors now quite literally see themselves in the Music Hall every time they visit. It's vital to us to center their stories and needs when we consider what the present and future of Broadway Dallas look like.
Broadway Dallas and Dallas Independent School District have a partnership to engage students and expose them to exceptional theater productions. How did this partnership develop and how has the overall response been?
The partnership developed at the start of the 2019-20 school year with the Theater & Dance departments. We started small, with some modest ticket access and master class opportunities as we worked to gain the trust of DISD. The response was overwhelming, and the partnership has grown exponentially every year since. It's now a multi-faceted, thriving program that grows theater access across three touchpoints. We bring students to live Broadway shows and follow-up with an extensive in class STEM curriculum, as described above. We stream performances from local arts organizations into DISD theater and dance classrooms, offering live viewing access to over 100,000 students. And finally, we offer professional development sessions for DISD theater and dance teachers. They engage in a pre-show workshop, share a meal, and then see a performance.
The response is overwhelming — with these touchpoints, we get to interact with nearly every school in the district. We get to foster audiences and arts advocates of tomorrow, and we make sure we're using theater for whatever careers they decide to pursue. We get to treat educators to Broadway performances, a very small thank you for the work they execute phenomenally every day. It's a very special partnership.
Fostering the next generation of individuals committed to a career in musical theater is important. How does Broadway Dallas recognize and support high school age kids in live theater and encourage them to continue on in their pursuits?
Our High School Musical Theater Awards are key in this pursuit. It's really a misnomer, as the program goes so much further than just a (fabulous!) awards show. The program adjudicates and offers critical feedback and scores for local high school productions. We serve anywhere from 60 to 90 high school productions annually from across North Texas with the adjudication process. Along with it, students can participate in master classes, performance opportunities, and are offered free and reduced price tickets throughout the year.
The vitality of the program lies within the community we're building among North Texas musical theater students. They come to the Music Hall, and they meet peers from across the state who feel the same way they do about Broadway. They find other students just as committed to pursuing this crazy, beautiful, risky art form, and all of the sudden they've found a lifeline in that pursuit. Since the program's inception, we've distributed over $600,000 in scholarships. We're quite literally investing in the musical theater performers and audience members of tomorrow.
The Broadway Dallas season is currently underway with an incredible slate of shows and events perfect for the whole family.
To learn more about Broadway Dallas or to purchase tickets, click here.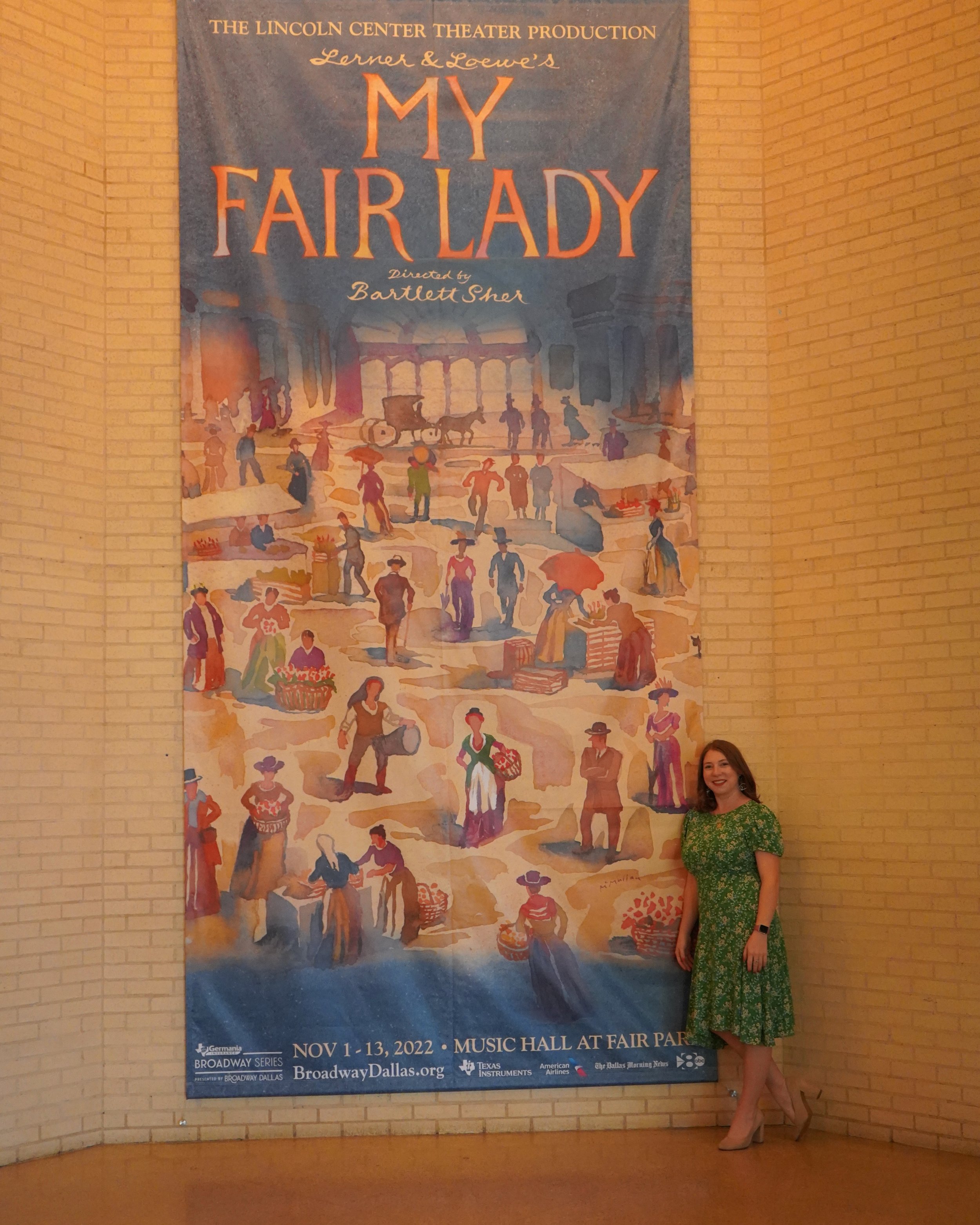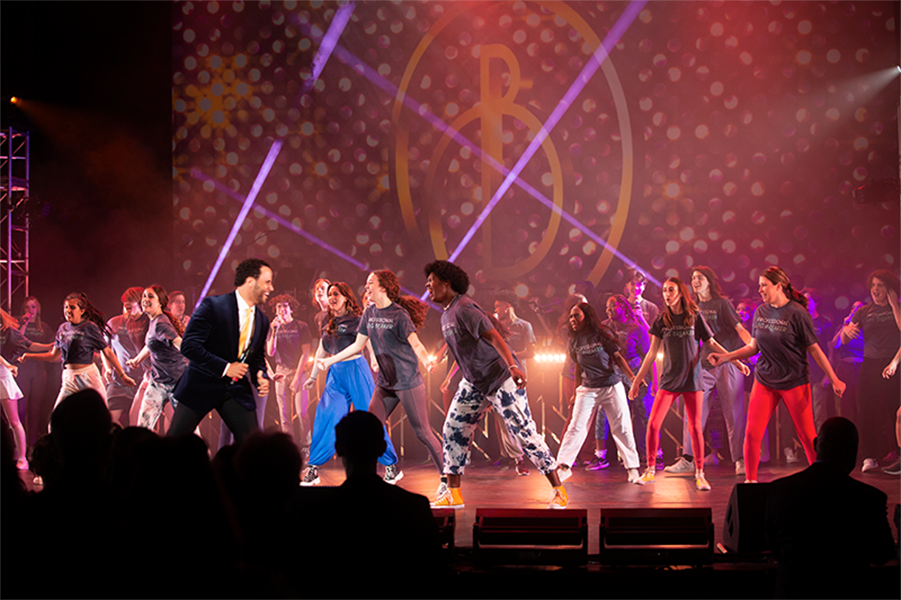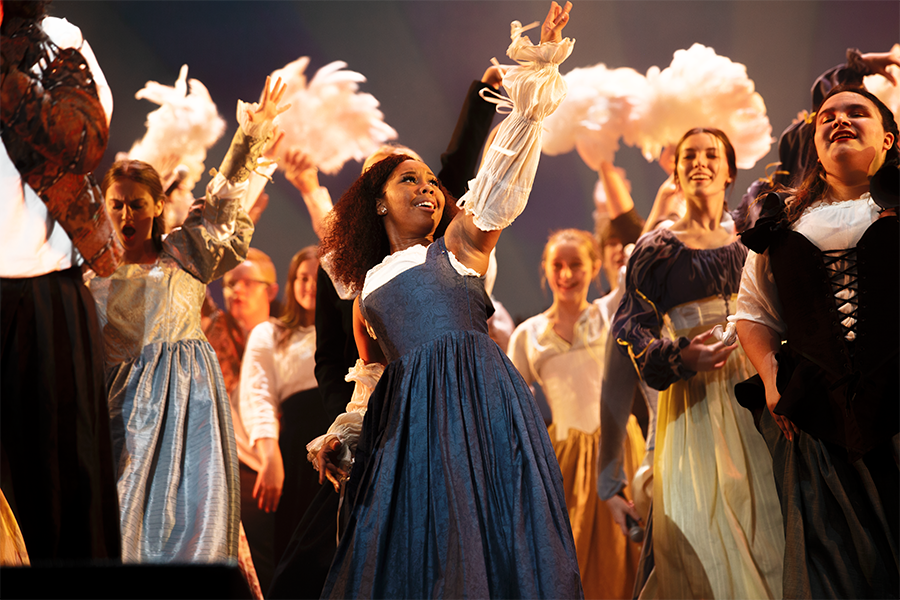 ---
---
more good stories